Efficient and Secure Load-Wrapping With a Horizontal Wrapping Machine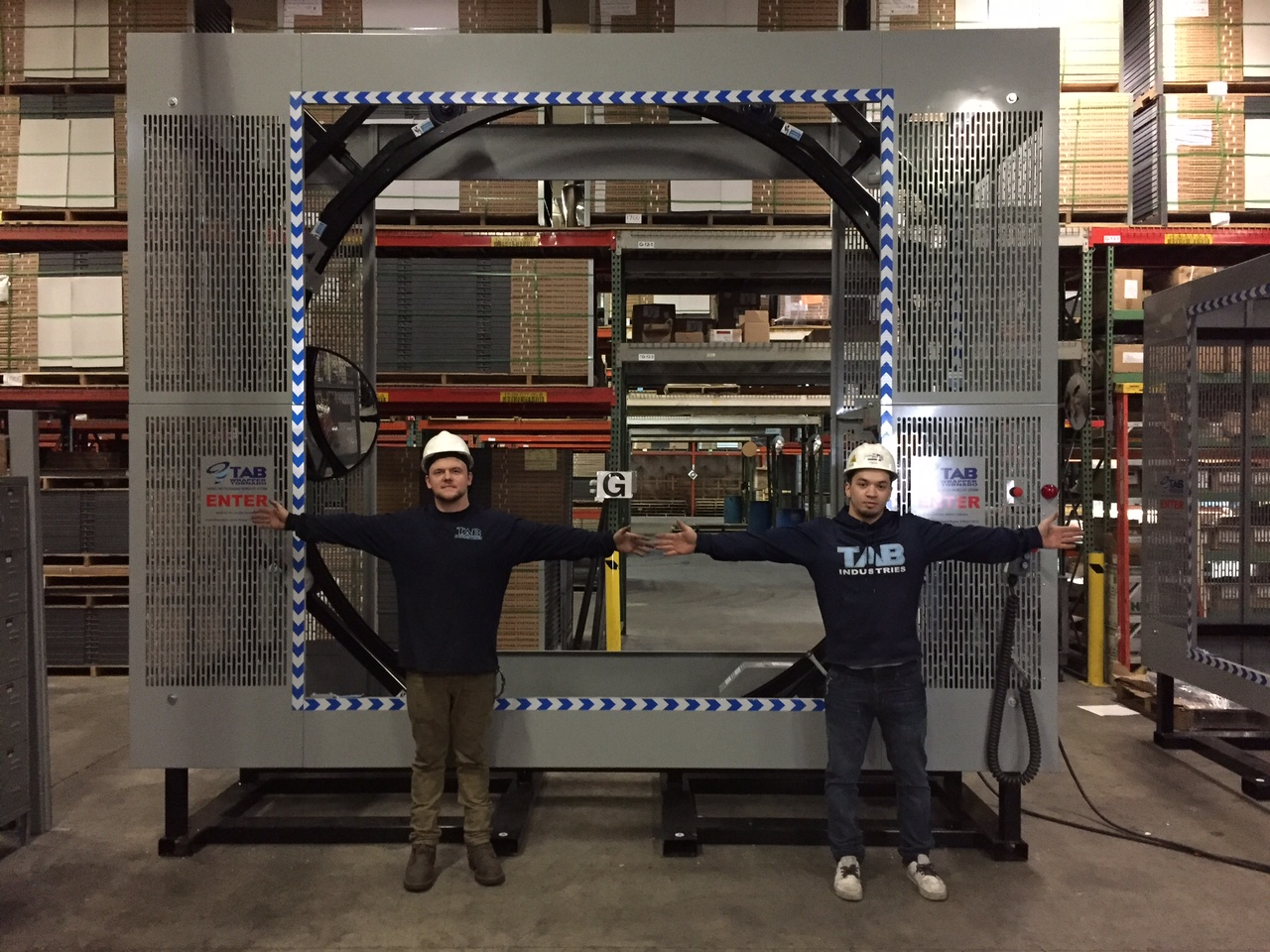 The TAB WRAPPER TORNADO is an innovative pallet-wrapping machine that operates on a horizontal axis, completely wrapping the topside and underside of a load and holding the product on the pallet. This process ultimately saves time and aggregate labor costs and increases safety.
How It Works
The TORNADO stretch film wrapping machine works according to orbital technology. The central wrapping cylinder sits parallel to lift forks or conveyors. As the cylinder advances forward, a dispenser with a spool of stretch wrap circles above and below the pallet inside the cylinder, effectively wrapping the entire load to the pallet with a protective layer.
Savings
Compared to current wrapping technology, the TAB WRAPPER TORNADO reduces packing to a quarter of the time. It's single-person operated and reduces labor time from 3.33 to 0.42 hours per day. It also reduces labor costs from $60.75 to $7.59 per day and $2.43 to $0.30 per pallet, resulting in a total 260-day labor-cost savings of $13,820.63.
Safety
The TAB WRAPPER TORNADO stretch film wrapping machine is ergonomically designed for safety and features on-board and corded-remote emergency stops. Changing stretch-wrap rolls is safely done through a side access with automatic power disconnect. All moving parts are covered by a steel-frame guard.
Benefits
The TORNADO provides super-solid stability for standard, irregular and oversized loads by replacing strapping methods. It wraps loads right on the forks, even in a minute or less, and reduces the chances of workers' compensation through the elimination of hand-wrapping or metal-banding injuries.
The TORNADO stretch film wrapping machine is American-made and comes with full date-of-delivery warranties for 60 months on the steel structure, 24 months on electrical components and 12 months on all remaining components.