Safe Time, Labor & Costs With an Automatic Shrink Wrapping Machine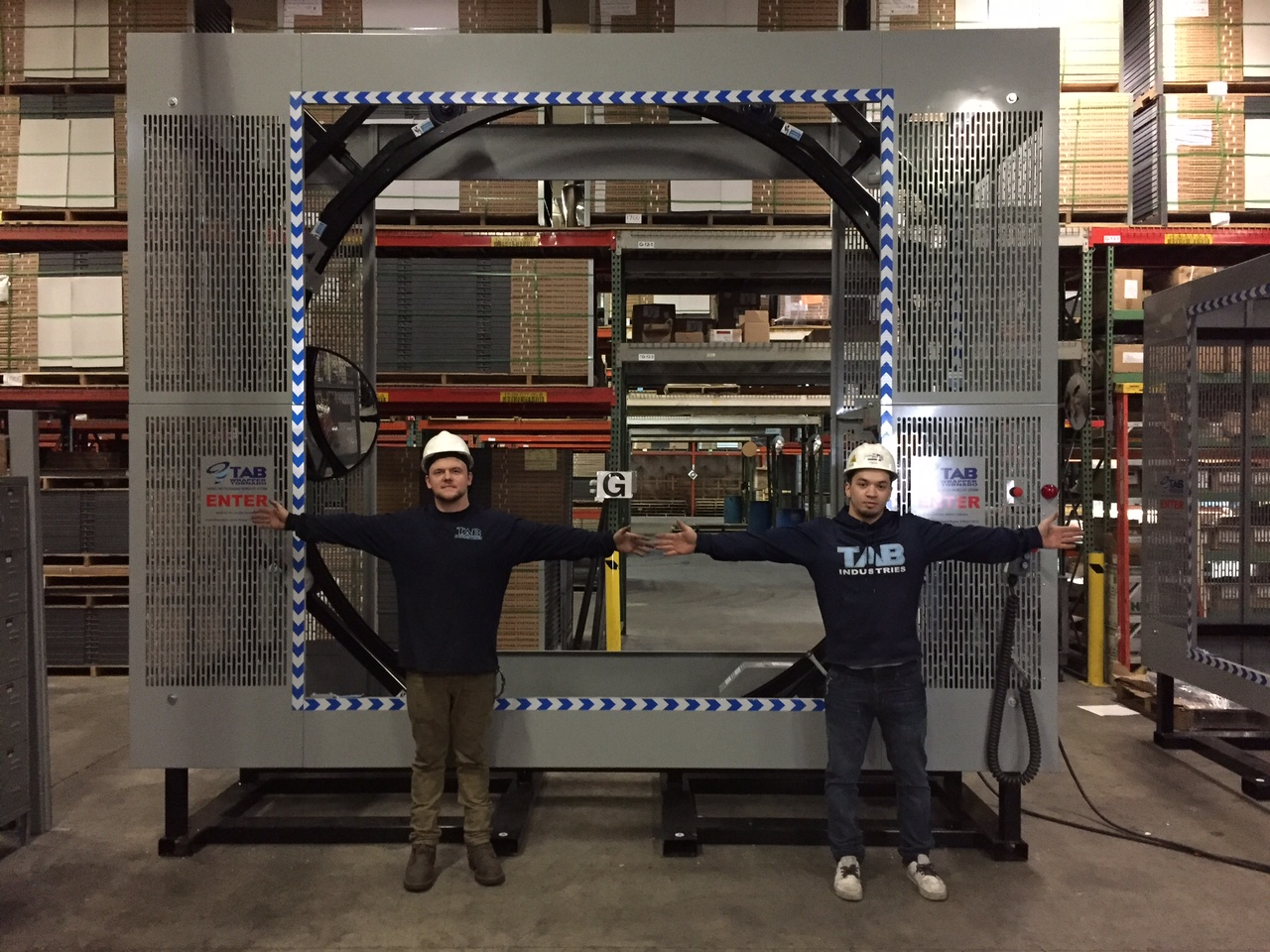 An automatic pallet wrapping machine with orbital technology can give your bottom line a serious boost. It only requires one operator, wraps entire pallets in one minute and significantly reduces the possibility of freight damage claims. Here's how it work.
Strong, Secure, Superb Shrink Wrapping
Orbital technology puts an entirely new "spin" on the process of shrink wrapping large, bulky and oddly shaped pallets. Standard machines surround pallets in shrink wrap laterally, with overlapping layers of wrap that bunch boxed items together and, theoretically, to the pallet.
This older style of wrapping doesn't accommodate asymmetrically stacked pallets very well. It also puts the strain of product weight and gravity squarely on the shrink wrap itself, leaving room for laden pallets to slouch, lean or just plain fall over.
With orbital technology, the automatic pallet wrapping machine surrounds the stacked, boxed product and the pallet in a uniform, durable cage of shrink wrap. The machine's wrapping cylinder orbits the pallet along a horizontal axis, encasing the pallet and the product simultaneously, from top to bottom. The result is a solid, immovable mound that's sufficiently anchored and stabilized to withstand freight shipping conditions.
User Friendly, Comfortable & Safe
With an orbital automatic pallet wrapping machine, you use a fork lift to elevate and insert the stacked pallet into the orbital cylinder. The operator can maintain safe distance from the machine, utilizing a side access door when it's time to change stretch wrap rolls. A limit switch cuts power when the door is opened, with the added safety and convenience of remote control operation and emergency stops on both the machine and a corded control.