Home Inspectors: 5 Tips to Choosing the Right One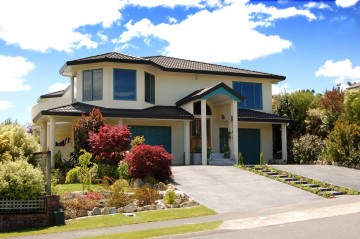 Don't get so excited buying property that you decide to skip the home inspection. A thorough look can spare you a lot of time, trouble, and effort in the future. Need help finding an inspector? We list five tips:
Look Out for Certifications and Licenses
If you want to make sure you get the best results possible, then hiring qualified inspectors is the way to go. Look for certifications, especially from well-known groups in the industry. These are good indications that you're working with a trained professional.
Training and Experience Matter
While it's always best to hire a trained and experienced professional, hiring a rookie inspector isn't a problem. However, make sure that the inspector has extensive training and will have the help and guidance of a senior inspector. If not, it's better be on the safe side and go with an experienced pro.
Ask About Insurance Coverage
Work only with inspectors that have general liability insurance, along with an errors and omissions insurance policy, says the Daily Republic. That way, you won't have to worry about paying for any medical, treatment, or rehabilitation costs in case someone gets hurt while they're inspecting your property.
Expertise and Knowledge
Pick an inspector who has extensive knowledge of home systems. In particular, make sure that the inspector you hire has particular knowledge working with properties similar to yours. That way, you're confident that they can easily spot signs of damage in your home, no matter how well-concealed these signs are.
Do Your Research
Don't forget to ask a lot of questions. Put together a list of prospective inspectors. Include their backgrounds in your notes to be thorough. Compare how many inspections they've done in the past and what their past projects were.
Hopefully, these tips help you find your way to the right inspector. Good luck!