4 Things You're Missing Out on If You Still Aren't Using Mobile Banking
Posted on October 1, 2018
in Bank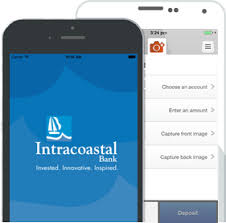 Banking through mobile has made it easy for anyone to get financial transactions done from anywhere, at any time. You can start paying your bills or transferring money between your accounts just by using your bank's app. Also, PR Newswire reports that mobile banking apps are one of the top three apps used by Americans, providing further proof of the increasing numbers of consumers that use these apps.
If you still aren't using this app, check out the following things you're missing out on.
Convenience
With your bank's app, you won't have to go to an ATM to check your balance or transfer some of your funds from one account to another. You can do all that from the comfort of your home or your office.
Quick
Just had money transferred to your account from a client? A mobile banking app can help you check if the money has already been deposited in your account or if it's already showing up. No need to go to an ATM just to see if you can withdraw the money soon. If you've got an emergency and you need to know if the transfer has gone through, then your bank's app can be a life-saver.
Green
When you do your financial transactions through a mobile app, you eliminate the need for paper. That's one way to help the environment. Going paperless means there's less waste to worry about. Also, you also contribute to reduced printing costs as well as paper and delivery expenses.
Customer knowledge
Mobile apps provide you with a wealth of information on your customers. It tells you a lot about your customer's profile and account information so you get to gain a better understanding of their financial habits. That kind of information will help you refine your marketing so you can tailor your products or services in ways that your customers will love.